9th Annual Spinal Symposium
**Sold out**
Spaces have now sold out for this event, but you can put your name down for the waiting list and we'll contact you should a place open up. Just email us on develop@oryon.co.uk.
Oryon Develop is proud to present the '9th Annual Spinal Symposium'. Now in its ninth year, the Spinal Symposium is our ever-popular flagship event and this year we are excited to announce an agenda featuring six of the UK's leading spinal experts. We are holding the event at the world-renowned Royal Society of Medicine on Wimpole Street and attendees will get 7.5 hours of high quality, advanced CPD training for only £129+VAT. 
Here's what some of last year's delegates had to say:
"Top of the class for CPD Lectures"
"All aspects relevant and engaging and refreshing"
"Very good and informative content"
Throughout the course of the day, we will have six amazing talks, each lasting approximately 45 minutes. Topics covered will include:
The Cervical Spine – A Pain in the Neck by Mr Bob Chatterjee, Consultant Spinal Surgeon
The cervical spine is one of the most intricate articulate systems in our body and as we grow older it undergoes degenerative changes affecting the intervertebral discs and joints that could lead to axial neck pain, radiculopathy and even cervical myelopathy.
In this talk Mr Bob Chatterjee, Consultant Spinal Surgeon aims to give the audience an overview of the clinical presentations, examination and management options of the common degenerative conditions in the cervical spine.
This will include:
·        Review of anatomy and physiology
·         Management of axial neck pain, cervical disc, herniation / radiculopathy
·         Management of Cervical myelopathy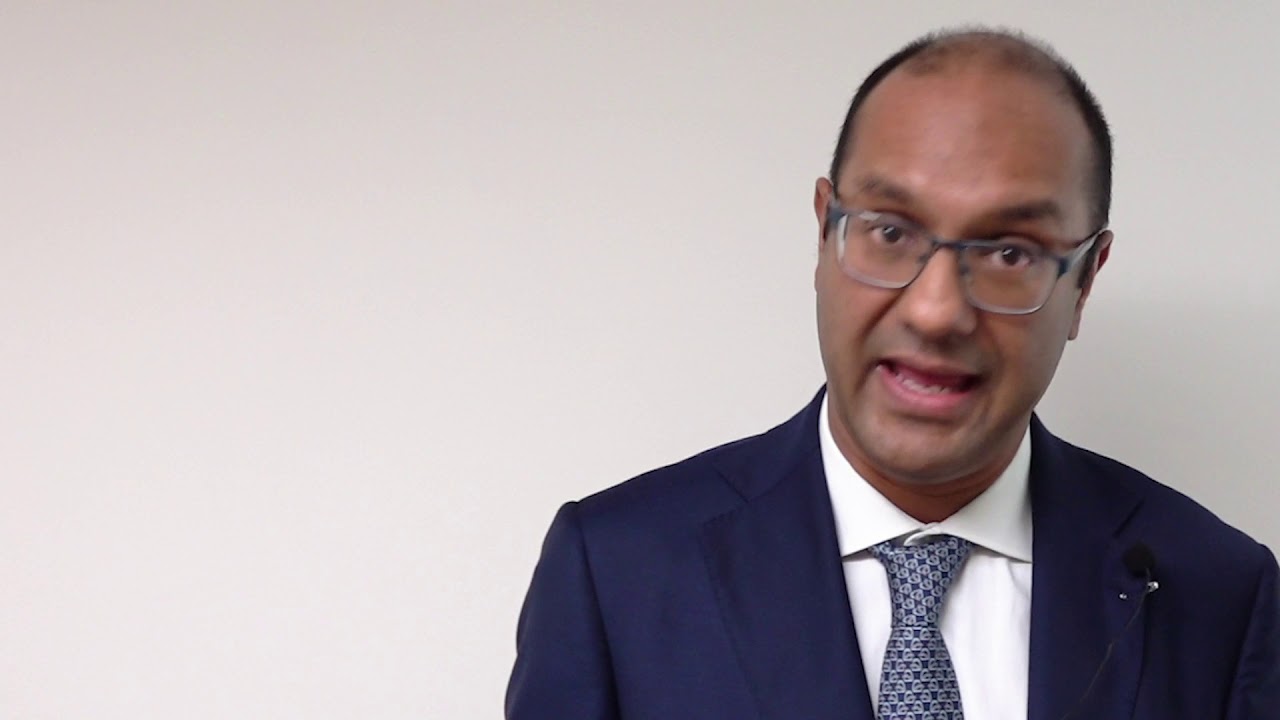 Watch Bob talk about his subject before the big day
Neuropathic Pain & the Spinal Cord by Dr Serge Nikolic, Consultant in Pain Management and Neuromodulation
Neuropathic Pain, pain caused by damage to the central nervous system, can have many causes from spinal cord injury to disease.
Dr Serge Nikolic, Consultant in Pain Medicine, has designed this talk to discuss this often life limiting condition, its presentation, causes and management.
In this talk we will cover:
·        The different types of neuropathy – symptoms and signs 
·        NICE guidelines
·        The role of neuromodulation and other treatment options 
Dizziness and Facial Pain - Could it be the Neck? by Mr Paul Chatrath, Consultant ENT Surgeon
Dizziness and facial pain are two of the most common symptoms with which patients present to the ENT surgeon. Often there is an obvious cause such as sinusitis or an inner ear disorder, although in the absence of these, cervicogenic problems need to be considered.
In this talk Mr Paul Chatrath, Consultant ENT Surgeon, will discuss the differences between dizziness and vertigo, as well as outlining the variety of possible different aetiologies. He will then focus on how the neck may be responsible for symptoms of dizziness by briefly outlining the pathophysiology and peripheral inputs that contribute to the sense of balance. A discussion of how these normally functioning inputs can go wrong in cervical spine problems, along with the distinction between cervicogenic issues and other causes of dizziness/vertigo, will then follow.
Mr Chatrath will also discuss the aetiology of facial pain and how the neck may be a possible cause. There will be a particular focus on the relevant points in history and examination that can help to identify patients where problems with the cervical spine may be the cause for their symptoms in patients presenting with similar/overlapping features.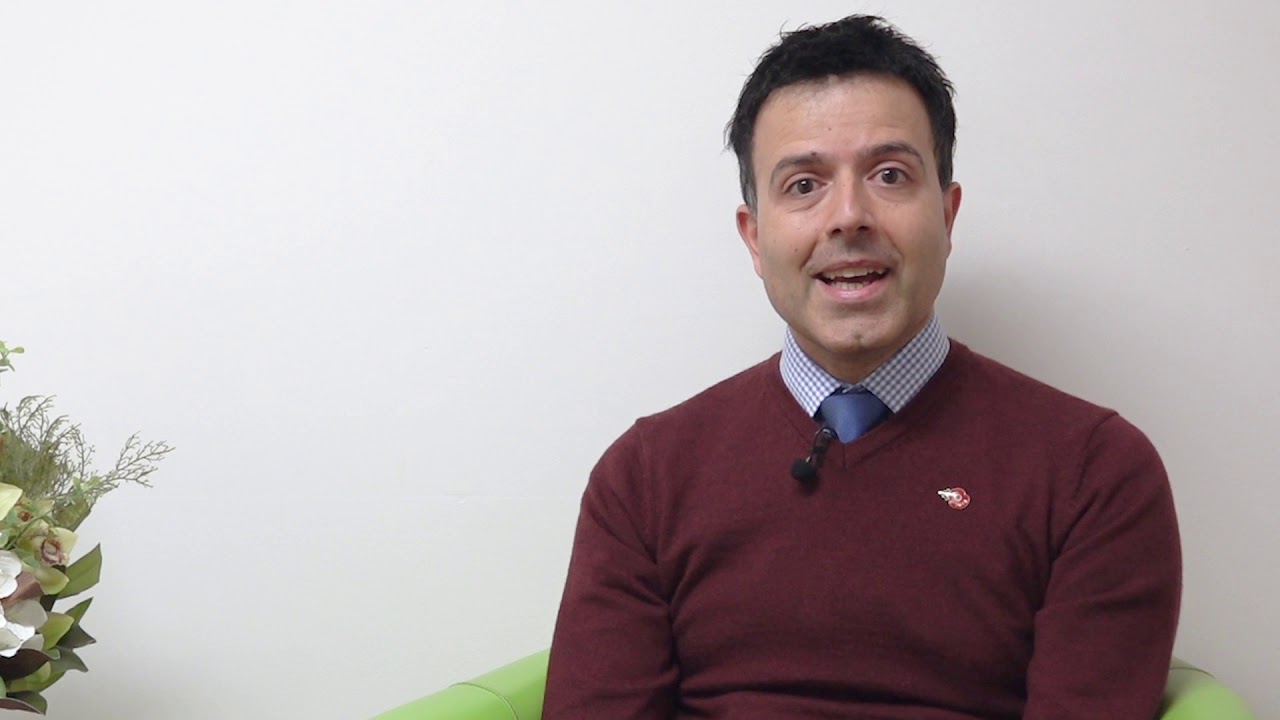 Paul CHAT(rath)S about his topic
Fibromyalgia and Chronic Back Pain by Dr Roger Wolman, Consultant Rheumatologist 
This talk will focus on the management of patients presenting with back pain, especially that arising from fibrolmyalgia.
Fibromyalgia is one of the commonest musculoskeletal conditions diagnosed at rheumatology clinics but it's diagnosis and management are still sub-optimal for too many sufferers.
Dr Wolman will discuss pain management and clinical red flags to look out for. This talk will involve a discussion of case studies and treatment options using a biopsychosocial model of pain management.
Sports and the Spine by Dr Usamah Jannoun, Consultant in Sport and Exercise Medicine
Spinal sports injuries are very common and if not treated correctly can ruin a career. Dr Usamah Jannoun worked as a Consultant Sports Physician at the 2012 London Olympics and Paralympics and so has a wealth of experience in treating athletes of all levels.
In this talk, Dr Jannoun will discuss the often painful spinal conditions that sports people can be at risk from from spondylosis to spinal fractures. He will also discuss the modern treatment options available to paitents. This talk will include several case studies. 
Dr Jannoun will cover:
·        Conditions commonly come across in clinic
·        The most up to date treatment options – including prolotherapy and interventional guided CT
·        Case studies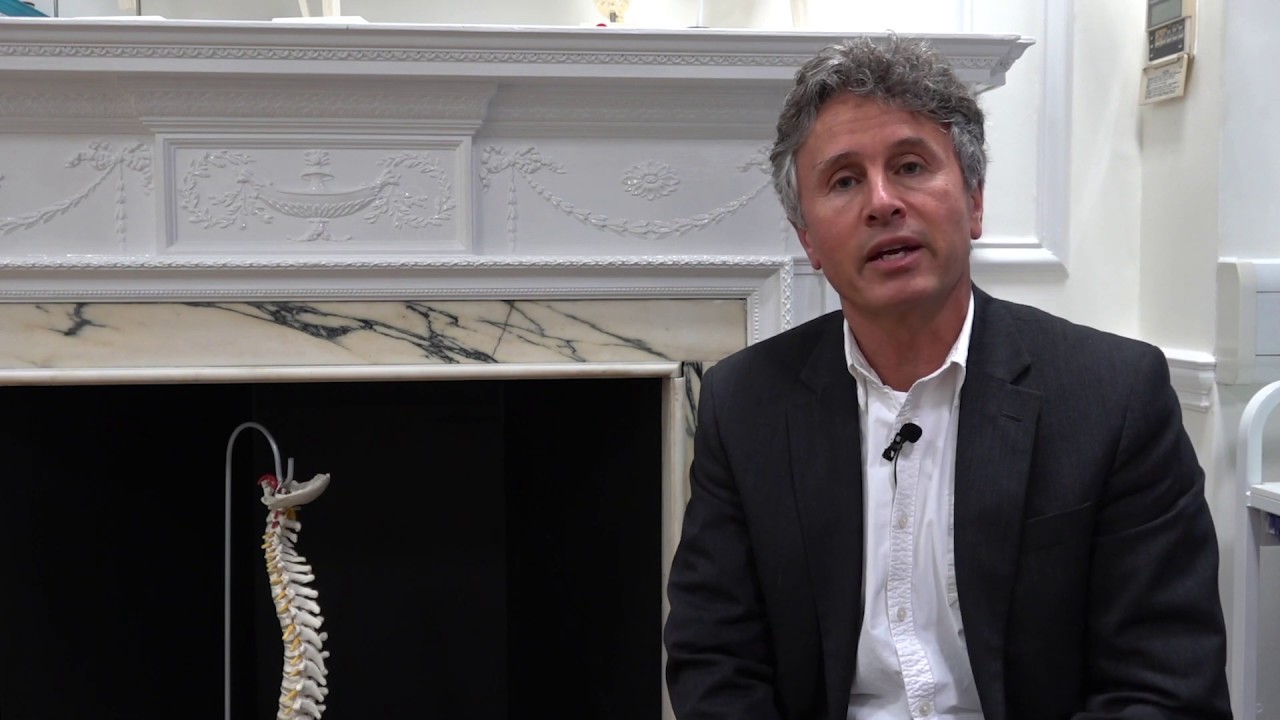 Usamah on his role as a clinician
The Elderly and Degenerative Spine: Assessment and Stability by Mr Mohammed Ahmed, Consultant Spinal Surgeon
As we grow older our spine also undergoes degenerative changes affecting the intervertebral discs and joints that could lead to pain. In this talk, Mr Ahmed will give the audience an overview of the clinical presentations, examination and management options of the common degenerative conditions in the spine of older patients.
We will discuss the elderly, deformed spine and how this can be managed and stabilised. All current treatment regimes will be explained along with a critical analysis of the available evidence.
Mr Ahmed will also explore the different surgical approaches and outline the benefits and risks of each.
See above
Consultants Of Various Specialities |
This group is made up of several of London's top spinal specialists. Together they are able to offer a multitude of perspectives on spinal disorders.

Please see individual profiles for full biographies:

Mr Bob Chatterjee is Chief of Spinal Surgery at The Hospital of St John's & St Elizabeth's and Chief of Spinal Surgery at Highgate Private Hospital. He is also Clinical Director of Harley Street Spine.

Dr Serge Nikolic offers an individually-tailored, holistic service that includes interventional pain management, analgesia optimisation and comprehensive rehabilitation and psychological support when appropriate.

Mr Paul Chatrath is a Consultant ENT Surgeon whose specialist interests include nose and sinus problems, allergy, cosmetic nasal deformities, children's ENT disorders and snoring. 

Dr Roger Wolman is Consultant in Rheumatology and Sport & Exercise Medicine at The Royal National Orthopaedic Hospital, Stanmore.

Dr Usamah Jannoun's private practice focuses around specialist assessment and treatment for back pain, musculoskeletal conditions, and sports related injuries

Mr Mohammed Ahmed is a Consultant Orthopaedic Surgeon specialising in degenerative conditions of the spine, spinal deformity, trauma, infections and tumours of the spine.
Admission to all day event, speaker's notes/slides, all refreshments throughout the day including two course hot/cold buffet lunch served with soft drinks and tea/coffee, Certificate of Attendance. Special dietary requirements (gluten / dairy free etc) taken into account - please let us know your dietary requirements by no later than 12 noon on Saturday 15th Feb 2020.
Chiropractors,Osteopaths,Physiotherapists,Podiatrists,Sports Therapists,Hand Therapists,Radiographers,Occupational Therapists,GP