Free Public Webinar: Core Strengthening Benefits & Virtual Workshop
Ever wonder why your core is so important, why you should breathe correctly during core work, or how core strength can help support your spine and prevent back pain? 
In this interactive virtual workshop for the public, Helen O'Leary, Chartered Physiotherapist and Director of Complete Pilates, will be talking on the benefits of core strength, breathing and the spine, followed by a class which you can participate in.
What is the core and how does it work? Why is breathing so important? Why does your back sometimes hurt when doing core work? Helen will be answering these questions and exploring common problems we can face when doing Pilates, yoga or core-strengthening exercises, such as bracing, over recruiting and doming. Helen will talk us through how to maintain your form and get the most out of your classes. 
She will then be directing a 10-minute interactive core class to help you understand your movements, know what stage you are at, and build your own core strength. 
So bring along a towel, mat or simply yourself, and join our virtual workshop to get fit to the core in the comfort of your own home!
If you are a healthcare practitioner, you are welcome to book on. However, please note that this course is targeted at the general public and will involve less clinical detail than our comprehensive 2-hour CPD courses.
We will send you an email with instructions to register and gain access to the webinar 'room' 24 hours before, and a reminder 1 hour before the event.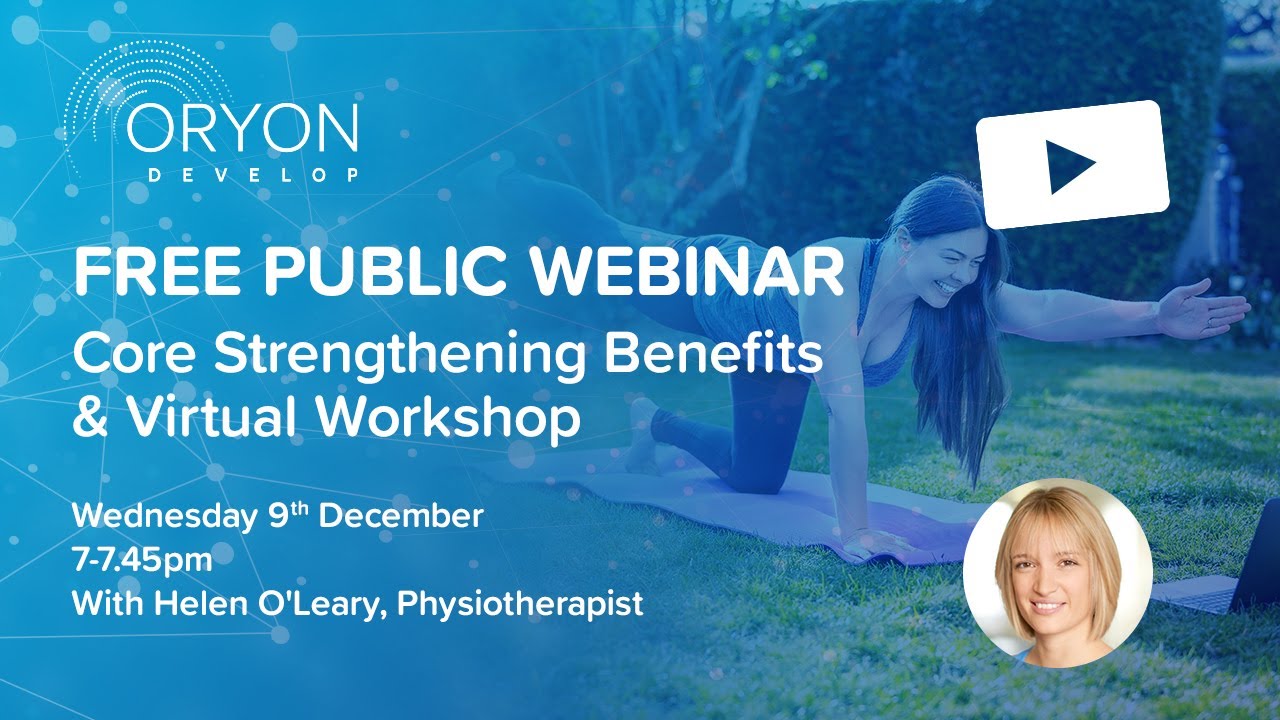 What you'll Learn:
Why core strength and breathing correctly are so important, how to avoid back ache and other problems, with physical exercises to take home with you.
What the core is and how it works
Why breathing is so important
Common problems when moving
Why your back may hurt when doing core work 
Practical: how to know which stage you are at to start core work with a 10 minute core class
Physiotherapist | London
Helen is a Chartered Physiotherapist and Director of Complete Pilates – a physio led Pilates company based in London and online. Helen has worked in professional sport within London Wasps men's rugby where she worked within a world class multidisciplinary team. This was where her love of Pilates was born and in 2010 completed her Polestar Pilates Comprehensive training. This is currently one of the only worldwide recognised qualification in Pilates and she used this as an adjunct to her treatment of acute injury and recovery. 
After spending three years in elite rugby, Helen quite literally packed up her bags and ran away to join the circus, accepting a position with Cirque Du Soleil. As one of only two Physiotherapists on the show, she taught Pilates as part of performer's ongoing maintenance treatment, to prevent injuries and as part of active rehabilitation. Pilates helped the performers, from tumblers to contortionists, remain strong and healthy throughout a gruelling schedule of up to ten shows a week.
After returning to London in 2015, Helen set up Complete Pilates as a way of helping people be active immediately after injury, surgery or pregnancy. 
Access to the webinar (via email), a 45 minute interactive talk, Q&A session and a recording of the talk (even if you can't make the live event).
Public