Webinar: Performance - Injuries & Mental Health
This event is available to purchase on-demand and was first delivered on Wednesday 14 October 2020.
The unique nature of dance training and a dance career – in its athleticism, artistry and in the lifestyle that comes with it – is unrivalled by many others. Hours of intense rehearsals and performances with short recovery periods, repetitive and unusual movements, and the need for strength and stamina can all put incredible stresses and strains on dancers' physical and mental health.
In this interactive webinar with Sports and Dance Endocrinologist and Honorary Fellow at Durham University, Dr Nicola Keay, we will be examining the physical and mental toll which a career and training in dance can take. Waltz into this webinar to find out the pointe of optimising performers' health and rehabilitation.
We will first be assessing the different determinants of health and taking a holistic approach to identify the ways dancers can optimise their health, achieve the best performance, and prevent injury. Dr Keay will be helping us to understand dancer behaviours and psychology, for example low energy availability and Relative Energy Deficiency in Sport (RED-S), which pose a significant risk to many dancers due to the nature of the job and the lifestyle. Therefore, we will be discussing how these can be prevented and treated using a multidisciplinary team.
It is also important to understand the key physical and mental drains on dancers' bodies, specific to each dance genre. For example, the 'en pointe' technique, which is renowned for injuring ballet dancers. Dr Keay will be exploring the extrinsic and intrinsic aetiologies of typical dance injuries in a range of genres, such as stress fractures, tendon injuries and sprains, particularly in the lower limb. We will be discussing how to mitigate this risk, the diagnostic workup when injury occurs, as well as knowing who to refer to for MDT management.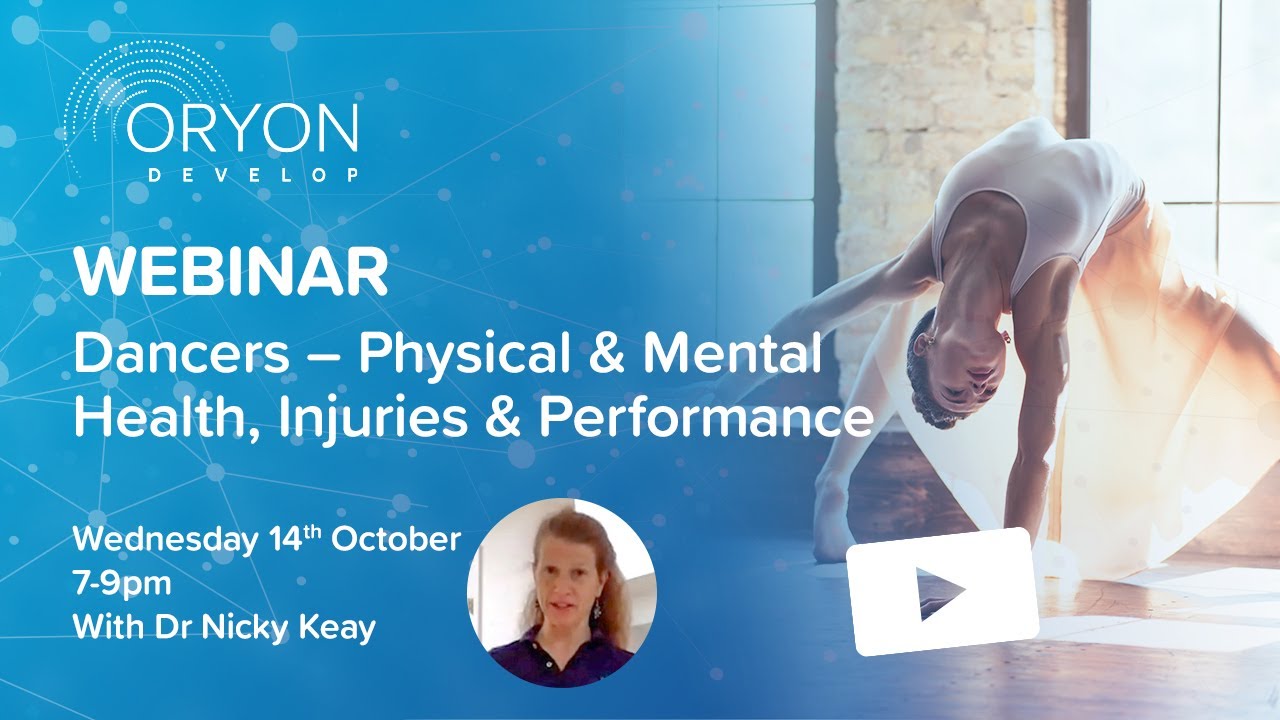 Learning Outcomes:
Understand the psychological and physical demands of dancing in a range of dance genres
Identify the aetiologies and diagnose dance-related conditions and dance-related injuries
Enhance your knowledge on how to mitigate the risk of injuries using a holistic and MDT approach
Background of dance
Unique nature of dance: athleticism and artistry
Unique nature of dance training and career
Dance genres
Health for Dance Performance
Determinants of health
Dancer behaviours
Low energy availability and risk of RED-S
MDT management
Dance Injuries
Physical and mental injuries
Aetiology (extrinsic and intrinsic)
Mitigating injury risk
Diagnosis
MDT Management
Honorary Fellow & Sports And Dance Endocrinologist | London
Dr Nicky Keay studied medicine at Cambridge University, with clinical attachments including sports medicine clinics in Australia and University of Geneva. After gaining Membership of the Royal College of Physicians, Nicky trained in Endocrinology. As a Research Fellow at St Thomas' Hospital, she was part of the international medical team which developed an anti-doping test for growth hormone. With sport medicine grants, Nicky researched and published on the training effects on the Endocrine system. Most recent publications of competitive male cyclists and relative energy deficiency in sports (RED-S). Currently Honaray Fellow at Durham Universty in the Department of Sport and Exercise Sciences researching the risk of RED-S in dancers and athletes. 
Nicky wrote the British Association of Sport and Exercise Medicine (BASEM) educational website Health4Performance on RED-S, is the medical advisor to Scottish Ballet, part of multidisciplinary team at EN:SPIRE clinic for dancers and athletes and Chief Medical Officer of Forth Edge, providing medical interpretation of blood tests to athletes. Nicky frequency writes blogs for British Journal of Sport Medicine (BJSM).
Live 2-hour group learning webinar, speaker's slides (if permitted), CPD certificate, recording of the course.
Chiropractors, Osteopaths, Physiotherapists, Podiatrists, Sports Therapists, Hand Therapists, Radiographers, Occupational Therapists, GP, Other Health Professionals, Trainee Health Professionals, Students