Webinar: Tennis Elbow – A Surgeon & Physiotherapist Doubles Match
Lateral Epicondylitis, which can be troublesome for patients and healthcare professionals alike, affects people of all ages and is one of the most prevalent elbow conditions seen in clinic, whether incurred playing tennis or otherwise.
In this multidisciplinary and interactive webinar, Consultant Shoulder and Elbow Surgeon, Mr Nick Ferran, will team up with specialist Elbow Physiotherapist, Ms Val Jones. The dynamic duo will tackle this challenging condition in an edge-of-your-seat doubles match to examine the aetiology, diagnosis and best treatment options available.
Mr Ferran will be examining the anatomy and histology of the condition, as well as its natural history, whether it is from overuse in tennis or other activities. Simple tests can be used to diagnose the condition, such as asking the patient to extend their fingers and flex their wrist with their elbow extended; however, it is important to know when an MRI or Ultrasound may be needed for further testing. Mr Ferran will be discussing management options and when to refer onward. We will also explore the evidence base for physiotherapy, steroid injections, and PRP treatments.
In the second half, Ms Jones will cover rehabilitation strategies, including the importance of communication regarding the condition. We will also be asking where to start with a patient who is debilitated by pain, how to deal with athletes and manual workers differentially, and the evidence base for rehabilitation techniques. Lastly, Ms Jones will be discussing the importance of the multidisciplinary teamwork in order to improve outcomes.
This doubles-duo is not one to be missed so grab your strawberries and cream, a glass of Pimm's and join us for this interactive webinar!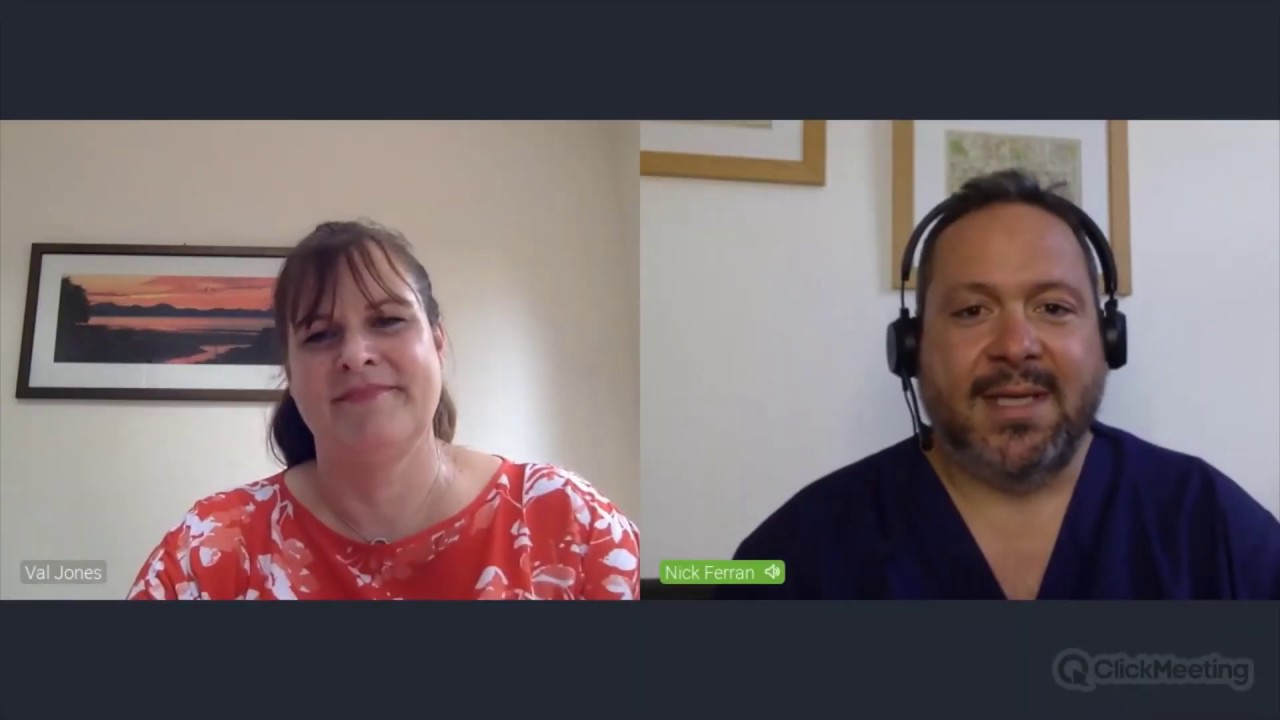 We will send you an email with instructions to register and gain access to the webinar 'room' on the day of the event.
Learning outcomes:
Refresh your knowledge on the anatomy & histology of Tennis Elbow
Understand the importance of a multidisciplinary approach 
Enhance your knowledge on the latest rehabilitation options from both a surgeon and physiotherapists' perspectives
Be able to differentiate between diagnosing & treating athletes and manual workers
Anatomy, histology and natural history 
Differential diagnosis and investigation of lateral elbow pain
Management options for tennis elbow and the evidence
Rehab strategies and tips for the challenging patient
Consultant Orthopaedic Surgeon & Lead Physiotherapist |
Mr Nick Ferran is a Consultant Trauma & Orthopaedic (T&O) Surgeon with Fellowship training in Shoulder & Elbow Surgery. Having graduated from The University of the West Indies in 2002, Mr. Ferran continued his post-graduate training in the UK, including specialist Trauma & Orthopaedic Training on the East Midlands (South) T&O Rotation. Mr Ferran gained additional intensive sub-specialist experience in shoulder and elbow surgery, completing prestigious fellowships at The Prince of Wales & Concord Hospital Sydney, Australia, and at Circle, Nottingham, UK. Mr Ferran is appointed as Consultant in Trauma & Orthopaedic Surgery (with a specialist interest in upper limb surgery) to Northwick Park Hospital, London North West Healthcare NHS Trust. He is fully registered with the General Medical Council with a licence to practise, and is on the Specialist Register for Trauma & Orthopaedic Surgery.
Ms Val Jones is a Clinical Physiotherapy Specialist working at the Sheffield Shoulder and Elbow Unit at the Sheffield Teaching Hospital Foundation Trust and also works in private practice. She lectures nationally and internationally about the assessment and rehabilitation of the elbow joint. Val has published in peer reviewed journals and is a previous AHP representative on the British Elbow and Shoulder Society Council, as well as being the current UK national delegate and a member of the education committee for EUSSER. She has organised and presented upon the highly successful Sheffield Elbow course for Physiotherapists and was awarded a prestigious Copeland Fellowship from the British Elbow and Shoulder Society, travelling to Cape Town.
Live 2-hour group learning webinar, speaker's slides (if permitted), CPD certificate, recording of the course.
Chiropractors, Osteopaths, Physiotherapists, Sports Therapists, Hand Therapists, Radiographers, Occupational Therapists, GP, Other Health Professionals, Trainee Health Professionals, Students